FRAME - Erotica ALL by OURSELVES
My sister-in-law, let's call her Rachelle, is a very HOT, gorgeous babe.
My sister-in-law, Rachelle
Pitch-black hair, pleasant features like long luscious legs, sweet feet, and even tantalizing toes, not to mention her full, shapely lips. She's rather curvy now, with perfect size C cups. Her hips, however, have always been wide-ish, and her hot bubble butt so plump. Something about her has always driven me to feel so savage, like a primitive beast.
A certain vibe she had over her…
Obviously, she enticed me immediately because of her alluring grace and elegance. The first time I ever came upon her wearing a tight-fitting pair of jeans, I really had the hots for her. The way they hugged her figure, showing off her perfectly plump butt cheeks, and leaving nothing to the imagination both in the back and in the front when they would ride up her incredible crotch with her alluring beauty…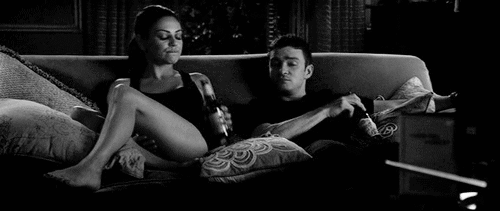 Nothing has ever transpired between us, (SO FAR) there were always people around us, we just didn't have enough time to ourselves. My wife was there, her parents, there was always someone in our way.
One night, however, we were finally alone, just the two of us for a change… it was finally so exhilarating to have the rest of the family abandon us, while we watched a movie, had a few beers and smoked a couple of joints. We both were "predisposed" now, if you know what I mean. <smiles>
The evening started innocently enough, but later on...
... she told me that she was tired. Faking a yawn, she then left the room, bidding me a good night and said she was going to retire for the evening...
But when I went to the bathroom later, I heard running water upstairs…
When I was about to go to bed myself, I saw the bathroom light on upstairs. I was about to close it when I heard splashing water. So I knew that she was in there....then I heard Rachelle calling me from inside the bathroom,
"Hey sexy, I know you're out there, get your hot sexy self in here!"
Hesitantly, I opened the door.
There she was in the bathtub…
.... my sister-in-law.
No foam.
No,
nothing!
Just completely nude, or "open and free" as I like to call it, floating in the water.
Her legs were open, just a tiny bit, exposing her prominent vulva, labia, dark hairless lips, and a glimpse of her luscious pink insides… from there my gaze went to her hot skinny belly, flat as can be, while traveling to her perfect, perky breasts, large brown nipples sticking out of the water, covered in little drops like dew on a leaf…
She then asked me if I wanted to wash since it was so late already.
I "thought" for a moment......
"It's such a big bathtub,"
she said.
I might a